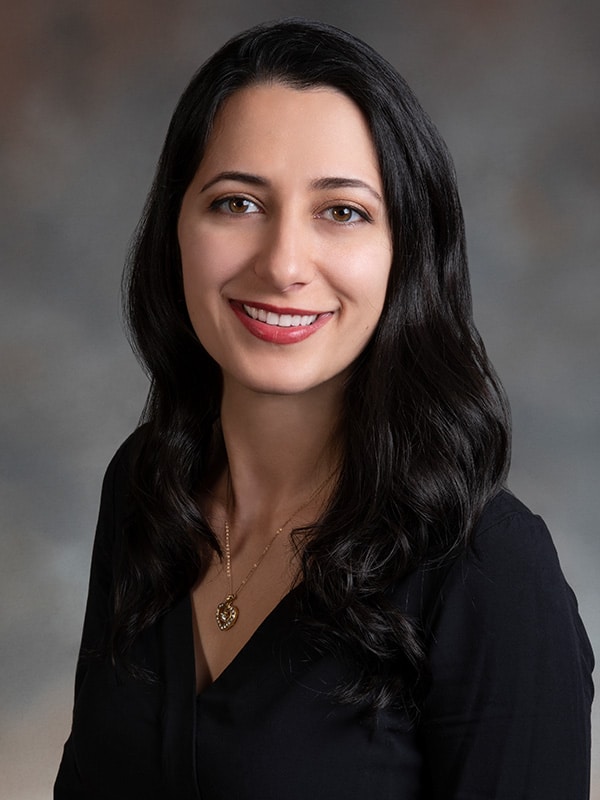 Dr. Rojin Amiri, a board-certified pediatric dentist, was raised in Bay Area and has recently returned after several years away pursuing her education and career. She has been working exclusively with children, and her extensive experience gives her a unique ability to work with all children. Dr. Amiri is passionate about pediatric dentistry and children's oral health. She strives to provide the best possible dental experience for kids and the highest quality in care. Her focus is on children having an enjoyable, safe, and personalized dental experience.
She obtained her DDS degree from University of the Pacific Dental School (UOP) in San Francisco and completed a pediatric dental residency and Master of Science in Dentistry (MSD) degree at Indiana University / Riley Hospital for Children.
In her free time, she enjoys exploring the great outdoors with her husband, Shahin, and son, Aiden!
As a mom, I understand the complexities of children's oral health and I'm passionate about providing a positive experience for my patients and their families. I know first-hand the stress that a child's dental appointment can bring, and therefore will do my best to create a tailored experience unique to your child's individual needs. I enjoy educating patients on preventative care and the importance of oral hygiene through each stage of life. I look forward to meeting your family and providing them with exceptional pediatric dental care.

~ Dr. Rojin Amiri, Diplomate

We had an amazing experience. The office was so welcoming, the hygienists we so kind and patient, and the doctor was so informative and gentle. I would highly recommend this dentist office for your kids.

Yolanda C.